Curriculum and Program Schedules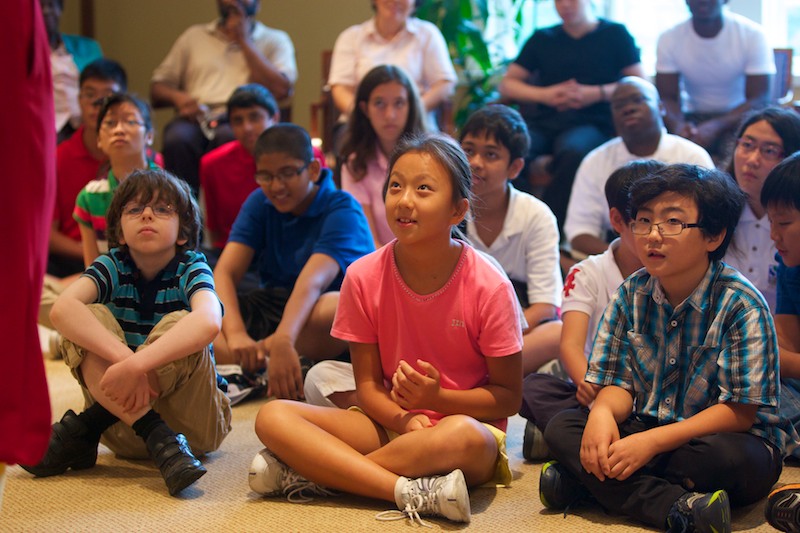 The Board of Directors, staff and volunteers working for the Academy coordinate special events and weekly programs to achieve the objectives of the program.

Trips, events and activities are formatted to encourage team building, cooperation, leadership skills, higher self-esteem and personal and community awareness.
Participants are provided with instruction on the game of golf and its principles as well as the equipment and its proper usage.
Each week, lessons emphasize teamwork, a comfortable and safe learning environment that is free from discrimination and competition.

Interactive activities require the development of socializing skills that will strengthen the participant's ability to communicate effectively and resolve conflict without aggression while building team spirit and leadership qualities.

Participants work in pairs in an environment that encourages gender and race equity.
The program uses CPGA's approved four phase curriculum. Each phase consist of key lessons over a nine to ten week period. Some highlights of the lesson are taught here.
Phase 1 & 2
Introduce the game of golf, its history and an overview of the game
The object of the game and the layout of the course
How the game is played, golf equipment: different clubs, balls, tees etc.
Dress code, rules of the game, etiquette and discipline required

Emphasize safety

: Holding and handling of the golf clubs and balls, when and how to practice swings, keeping fellow golfers out of harms way

Putting

: How to hold the putter, how to stand, how to stroke the putter using the pendulum motion, distance control and marking your ball


Phase 3 & 4
Chipping

: How to chip, how to pitch, half-swings starting position, finishing position, transferring weight and how to move the body

Full swing

: how to swing the arms, how to swing the club start to finish, point the thumb drill, hitting the ball.

Safety on the course

: Basic rules, etiquette, no temper tantrums never ever throw your clubs
How to keep score
Consider and respect for the other players: Care of the golf course, replacing divots, raking sand traps
Full practice hitting ball into nets and outdoor ranges.
Preparing, evaluating and determining when a student is play ready for the golf course.
In addition to giving instruction and preparing for tournaments, the staff and volunteers assigned to each community will design programs to meet the Academy's objectives.
Accomplishments - Update
Established 5 chapters across the GTA
Positively impacted the lives of over 3000 youth and their parents
Granted 18 qualified students with a 4-year $16k scholarship for college or university (3 in medical school, 7 in law school and 8 have completed business/computer sciences and are now gainfully employed)
The program was suspended in the Fall of 2017.
Ways to Connect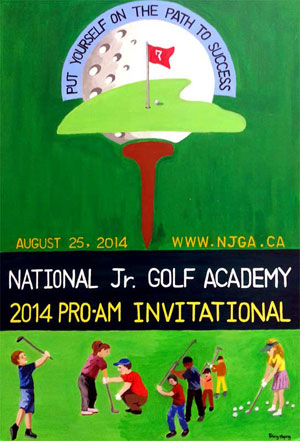 Art by: Dong-Myung Shin, age 11
Parent's Voices
Thank you so much for giving Davidson a good opportunity to go to the golf clinic this Monday. Davidson enjoyed the trip very much. He has learned a lot both in Golf and his future life from this event. He has been inspired greatly by the Dr. Wiren and other professionals. He said he will never give up practicing golf in his life. Also he will put more effort on his study too, It doesn't matter how hard it is and he will never give up.

We really appreciate everything you have done for all the kids including Davidson. As parents, we feel very lucky to be able to join your program. Thank you so much.


— Rachel (Davidson's mom)
Community Partners